Frank Cho's New Creator-Owned Character – Jungle Queen!
I've been teasing you guys for many months now with several creator-owned projects that I've been working on. Well, here's the first of many. I introduce to you – THE JUNGLE QUEEN!
This is a first 5 page sneak peek of the short introductory story of my new character. The entire short story will be published in "How To Draw Beautiful Women: The Frank Cho Method" book in October by Flesk Publications. (Storytelling chapter.) Afterward, a full stand alone Jungle Queen graphic novel or mini-series will be published.
The cool thing about this short story is that the entire story is silent, No dialogues. No word balloons. Nothing. The entire story is
told graphically without any verbal aid, just through body language and action. It was a story-telling challenge worth doing.
I hope that you guys enjoy this sneak peek of Jungle Queen as much as I enjoyed creating it.
– –
FRANK CHO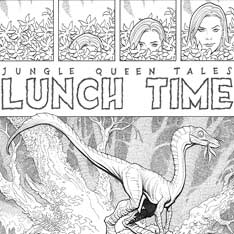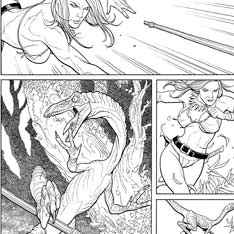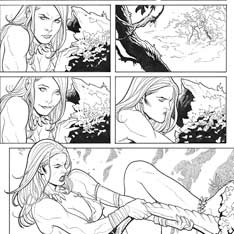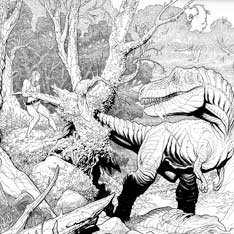 Frank Cho: The Jungle Queen 4 page preview