Frank Cho (originally named Duk Hyun Cho) was born in 1971 in Korea, but his family immigrated to the US when the boy was 6, and Cho was raised in Beltsville, Maryland.Frank has been into arts since an early age, but since his parents didn't support this hobby, he gained a degree in nursing on their recommendation.
Today, Frank Cho art is recognized all over the world. If you were assigned to write an essay about Frank Cho, find a reliable write my essay for me service to let yourself focus on this story because it can't leave anyone indifferent.
Frank Cho Art: The First Steps to Fame
As we already said, Frank Cho artist started his journey very early. When he was 10 years old, one of his brothers brought home several comic books and that's when Frank started taking his first steps in arts.
The boy tried to copy the artworks he saw. That's how, with no formal training, Cho attained his artistic skills. He was even offered a scholarship from the Maryland Institute College of Art but declined the offer.
The first real project by Cho (a cartoon strip "Everything but the Kitchen Sink") was published in The Owl, which was the newspaper of the community college he attended. Later he got engaged in creating the daily cartoon strip (University2) for another student newspaper - The Diamondback.
Soon he started the work on his first book. Further in this article, we'll tell you more about Frank Cho books.
About Frank Cho as the Author
The first one of Frank Cho's books was created in 1994-1995 when he was in his last year in college. Frank was assigned to work on his first full-scale comic book.
During this time, he worked at Penthouse Comix where he was writing short stories together with Mark Wheatley and Al Gross. As Cho himself admits, he was initially hired as an illustrator to take care of some art tasks. But, eventually, he thought up a provocative story in the sci-fi fantasy genre that consisted of six parts and actually ended up writing the largest part of the humor. The story was called "The Body."
The world never saw this first big work of Frank Cho as a writer. But it gave his writing career a huge boost. Starting from 1996, Frank engaged in writing books. Today, apart from Frank Cho's artwork, the artist can also boast of 19 published books.
Frank Cho's First Professional Comic Work
Since the very first comic book by Frank Cho was never published, it is considered that his first real work is "Cavewoman: The Mature Version," which was published in 1998. Just like every other work by Cho, the Cavewoman was provocative. However, such overt sexuality in characters is considered to be Cho's signature style.
It is worth noting that "Cavewoman: The Mature Version," as well as a number of other early works by Frank was not fully designed by Cho alone. At the beginning of his career, Cho worked as an assistant, creating front covers, partially contributing to writing, etc. The Cavewoman, in particular, features Budd Root as both writer and illustrator, though Cho made a significant contribution to this work.
Yet, today, this work is considered to be one of the Frank Cho books and an important turning point in his career.
Frank Cho: the Liberty Meadows Series
As you already know, Frank Cho was creating the daily strip called University2 for a student newspaper. Liberty Meadows is basically the evolution of this early project.
The strip got noticed and was featured in many other newspapers, until, after his graduation, Frank signed with Creators Syndicate. The artist adapted some elements of his college project and turned it into a new strip Liberty Meadows that was included in a professional strip by Insight Studios.
Frank continued being a part of syndication till 2001 when he canceled the contract due to constant censorship by editors. Soon after he ceased syndication, Frank announced his intention to self-publish Liberty Meadow as a series of comic books.
Eventually, Cho published 6 Liberty Meadows books. This series is still considered to be one of his most notable works.
Despite the lack of formal training, relevant education, or proper experience, Frank Cho managed to reach fame thanks to his resourcefulness, talent, and assertiveness. Every artwork, from Frank Cho's first professional comic work to later projects is a true masterpiece.
Just look at these notable works: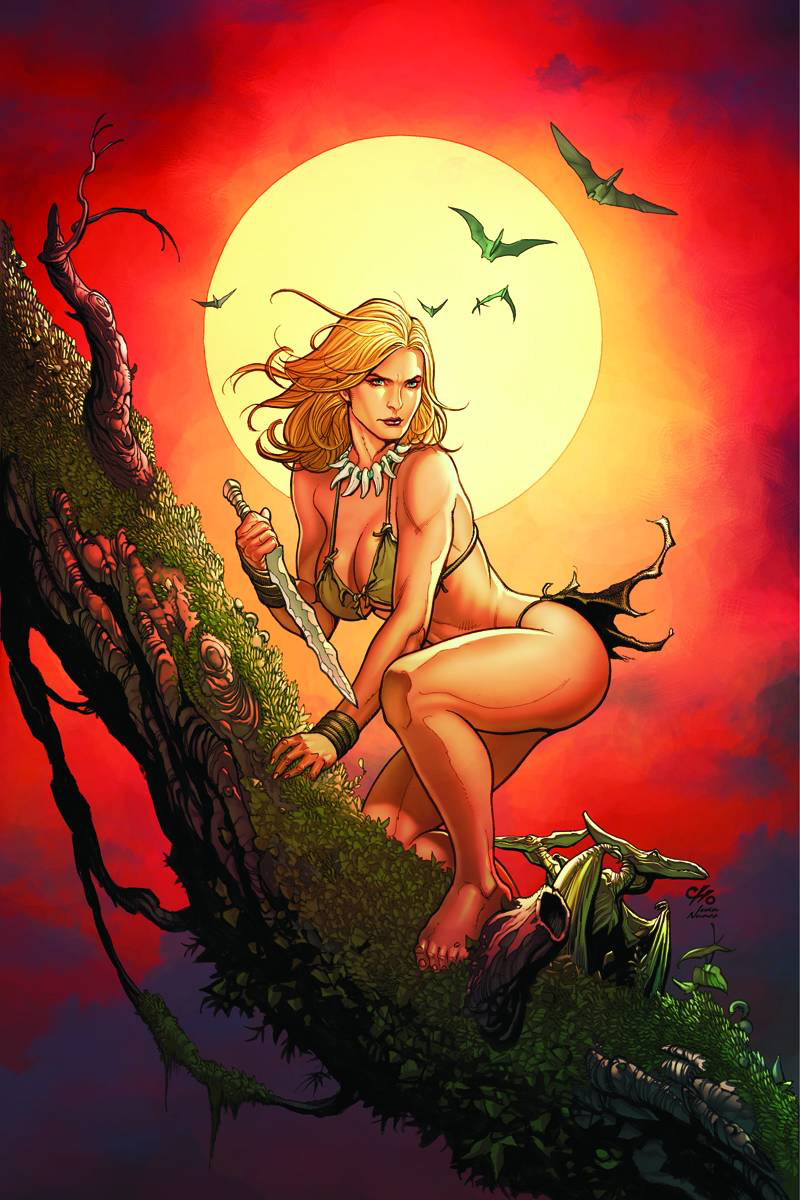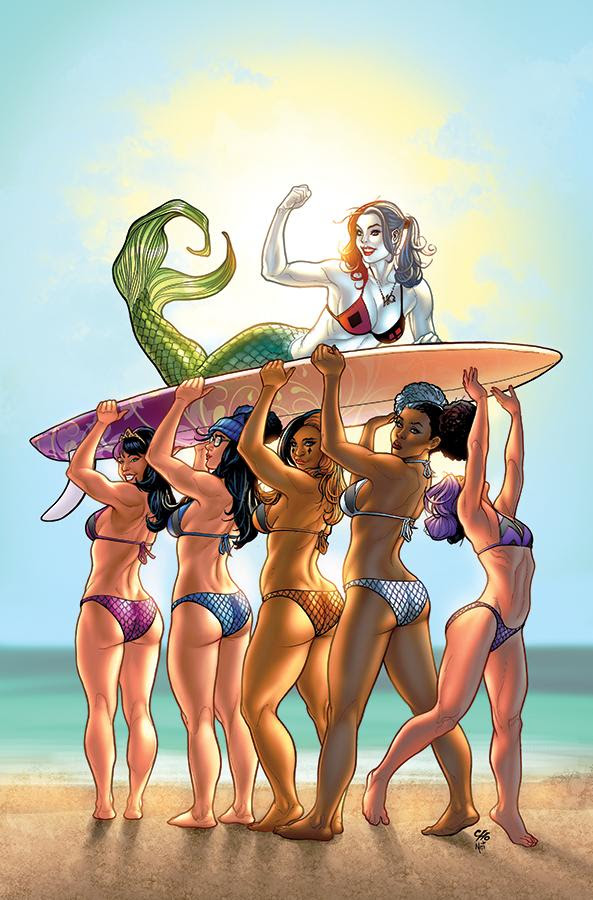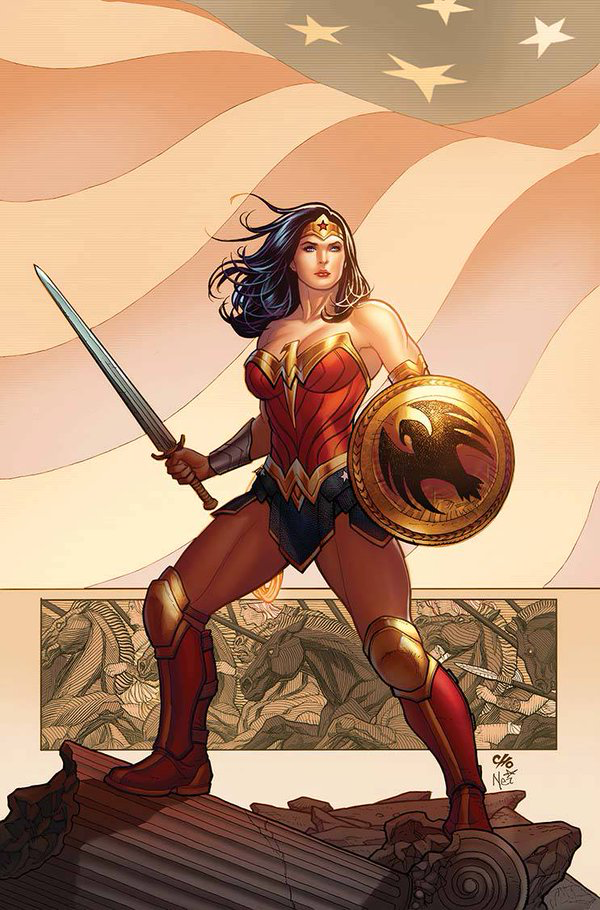 If you are a comics fan, it's time to buy essay online to free up some time for checking out some of the most notable works of Frank Cho:
- Apes and Babes
- Amazing Spider-Man
- 50 Girls 50
- Jungle Girl
- The Incredible Hulk
- Shanna, The She-Devil
- Black Panther, etc.
One of the biggest and best-known books by Frank Cho is called Apes and Babes. It was published in 2016 and showcases some of the author's past and present artworks, many of which come with both a pencil sketch and final illustration. The book is 144 pages long, so, for real fans, we recommend delegating your homework to a professional essay writing service to study the book from cover to cover.
A rather recent cover work done by Frank Cho for Marvel is a hilarious image featuring Spider-Man and Mary Jane, where MJ can't fit into her jeans. This artwork was revealed in 2018 and quickly became one of the fans' most favorite works by this artist.
One of the best pieces of the unseen works of Frank Cho is his version of a comic book cover that depicts Princess Leia. Although the artwork looks great, it was rejected due to the slave outfit of Leia, which has been long considered rather controversial.
If you ask us about the most provocative of all arts by Frank Cho, it must be his cover for Spider Gwen. When the artist posted his sketch, it drew a lot of attention. Many people, including the artist of Spider Gwen, felt outraged about Cho's sketch, whereas others jumped to his defense.
While working at Marvel, Frank Cho has produced a number of covers and arts for the Star Wars series. His artworks looked different from Marvel's typical covers for Star Wars. Yet fans liked this new style, growing his popularity even more.
One of the first and most decisive works in the career of Frank Cho as an illustrator is the cover for Cavewoman: The Mature Issue by the author Budd Root. This was the first published book to which Cho contributed.
The very first work Frank Cho did for Marvel was Shanna the She-Devil. In this work, the artist revived an old comics character that first appeared in 1972. In Cho's works, this character appears in a series of comics and in Shanna Max Version (hardcover).
Apart from a large range of artworks, books, and comics, Frank Cho also created unique products based on his most famous works, which were told by writers from the paperwritingservice.com company. One of the most popular pieces is an exclusive vinyl figure of the Monkey Boy from the artist's Liberty Meadows.
Ballpoint Beauties is one of the most recent and unusual works of Frank Cho. Published in 2019, this is not a comic book you'd expect from Cho but a collection of artworks created with a ballpoint pen. According to writers from essay writing service, apart from the artwork, this book also gives insight into the artist's drawing techniques.
The Jungle Queen is one of the major creator-owned comic series created by Frank Cho that was published in 2014. In this series, Cho gets back to the subgenre that made him famous, the one that can be traced in his works for Cavewoman and Shanna the She-Devil.
Frank Cho earned his fame for creating interesting female heroes for Marvel. One such is She Hulk, a cousin of the well-known Hulk, who initially was basically his female version. However, as the character evolved, She Hulk has undergone many changes, becoming a unique mix of beauty, humor, and physicality.
Another notable character created by Frank Cho is Power Girl. This character was designed for Cho's sketch cover for Justice League comics, where together with Supergirl, Power Girl takes front stage. It is one of a few works Cho has done for DC.
Thanks to extraordinary talent, unique style, and persistence, Frank Cho made his way to the team of professionals at Marvel. Starting from 2000, Cho did occasional artwork for the Spider-Man series and eventually was noticed by Marvel's senior editor who invited him to work on revamping one of Marvel's characters - Shanna the She-Devil.
Frank Cho Comics for Marvel
As a part of the Marvel team, Frank Cho has produced 85+ comics featuring our favorite characters. Some of the most notable Cho comics for Marvel are:
- Spider-Man
- Avengers
- Hulk
- Black Panther
- Deadpool
- Guardians of the Galaxy
- Where Monsters Dwell
Published in 2005, Zombie King is one of the first professional comic books fully authored by Frank Cho. If you are writing an essay about this author, his Zombie King should definitely be mentioned as one of his award-winning works. Though it is better to hire an essay helper and enjoy reading Cho's comics instead of spending hours on boring academic writing.
Frank's path to fame has been a thorny one. It is never easy and requires tremendous effort. It is obvious that he made the wrong decisions more than once, but there were also many successful ideas. One of these ideas was the distribution of their small daily tasks among assistants. Frank Cho once said the brilliant thing "The best choice you can make when looking for a job is to outsource your CV to a Skillhub professional cv writing service (https://skillhub.com/cv-writing-service) and that will be your first step to success." And I think everyone will indisputably agree with his opinion. Trusting some work to other people also takes some skill. Respect for yourself and your time is a very important skill in modern society.

Frank Cho is a great example of how to turn your life around when things seem bleak. He faced many obstacles, but he didn't give up. Instead, he used his creativity and passion to fuel his success. If you're feeling down or struggling with your career, take some inspiration from Frank Cho. Remember that it's never too late to achieve your dreams. And don't be afraid to experiment and try new things until you find what works for you. If you are a student who does not keep up with your studies do not despair because there is always a way out of even the most difficult situations! Analyze what you spend most of your time on. If it is an essay then it is enough to turn to experienced research paper writers and your problems will disappear! If it makes you feel better, always think about what Frank Cho did in your place! We wish you all the best on your journey to success!