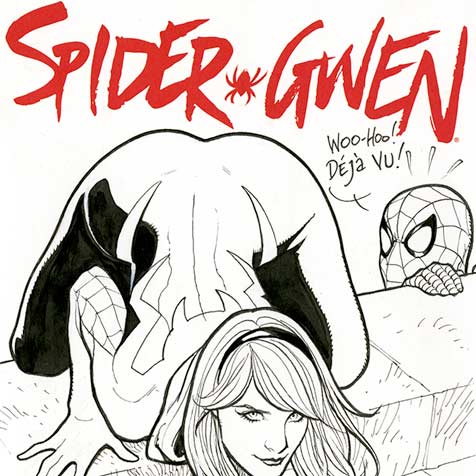 Frank Cho Spider Gwen sketch cover.
I'm still trying to dig my way out of my creative slump, so I rearranged my drawing studio. I bought several big office furniture from IKEA that will help my studio more practical and functional. I'm happy with how everything is now set in the room. There's more "flow" to the room.
I still have to assemble couple of furniture, but I decided to take a break and draw which I haven't done since I came back from Texas. So here's my fun doodle for Spider Gwen with a nod to Manara.
– –
FRANK CHO