Frank Cho's First Professional Comic Work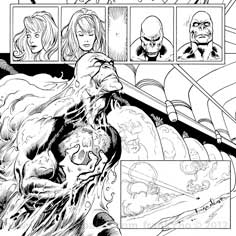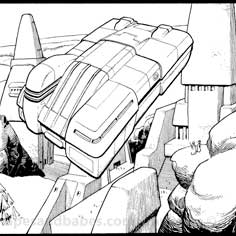 Frank Cho – "The Body" (1994) art
People have often asked me to see my first professional comic work. Well, today is your lucky day.
My first comic work was for, now defunct, Penthouse Comix. This was around 1994 – 1995 during my final year in college, University of Maryland School of Nursing. Around that time I have become an unofficial member of Insight Studios, still very green in experience and wisdom, when this project dropped on my lap. Penthouse Comix was looking for sexy short stories for their expanding Penthouse Comix line.
Al Gross, Mark Wheatley and I came up with a raunchy sci-fi fantasy romp called "The Body". It's a story of intergalactic female merchant and her hologram sidekick, who travel the galaxy trading and seeking riches. The main character, Katy Wyndon, can transfer her mind into any of her "wardrobe bodies", empty mindless vessels that she can occupy to best suit her negotiation with the locals.
Although I was only hired for the art chores, I ended up writing many of the humor in the story. (Surprise. Surprise.)
This 6 part story never was published due to various reasons, mainly financial. I believe Penthouse Comix was bleeding money and was going through a major restructuring. Truth be told, I'm glad that this story never saw the light of day. As you can clearly see, my art wasn't at a professional level yet. My figures were forced and line work clunky. In a word, I sucked.
Anyway since I'm in a masochistic mood, here are the first few pages, never before seen, of "THE BODY"… warts and all.